Mission and Vision
Our main priority is to provide a welcoming, safe and godly space for real and meaningful conversations, fellowship and growth with God and with every young person.
Based on Ephesians 4:11-16, Corinthians 13:2-3, John 13:34-35, John 17:20-23, Col 3:12-17, 1 John 3:18 we want to see a young vibrant unified body, loving with all their heart, mind, and soul our heavenly Father as one, as we learn to love one another in truth and action: encouraging, praying, counseling, lifting each other up with all the wisdom He gives.
Jesus' own desire and prayer still is the unity of his body. And since love is the perfect bonding, He knows that when we love one another, young people will see his true disciples. Therefore, they will believe in Him.
We have the amazing opportunity and responsibility to impact these young people's lives and hearts forever. Soon they will go abroad.
We will encourage them to grow, to be aware of their spiritual gifts, and to be obedient to the Holy Spirit. We will equip them for the work of the ministry. We will learn together through our lives, example, and testimony how to overcome evil and temptation.
This younger generation needs to be equipped and empowered and needs to grow. But if we don't learn and experience together what it means to love Jesus and others in unity, we won't achieve what God himself entrusted us.
The youth eventually will leave. But how are they going to be released …. So well-equipped and empowered, so in love with Jesus, that no matter where they go, they will be driven and passionate not only in altering their social reality, but also in expanding the Kingdom of God with the authority and power the Holy Spirit has given them (and us) to tell the good news of the Gospel, bringing more young people to the most wonderful experience: love in unity and unity in love because of Christ.
Meet our Leaders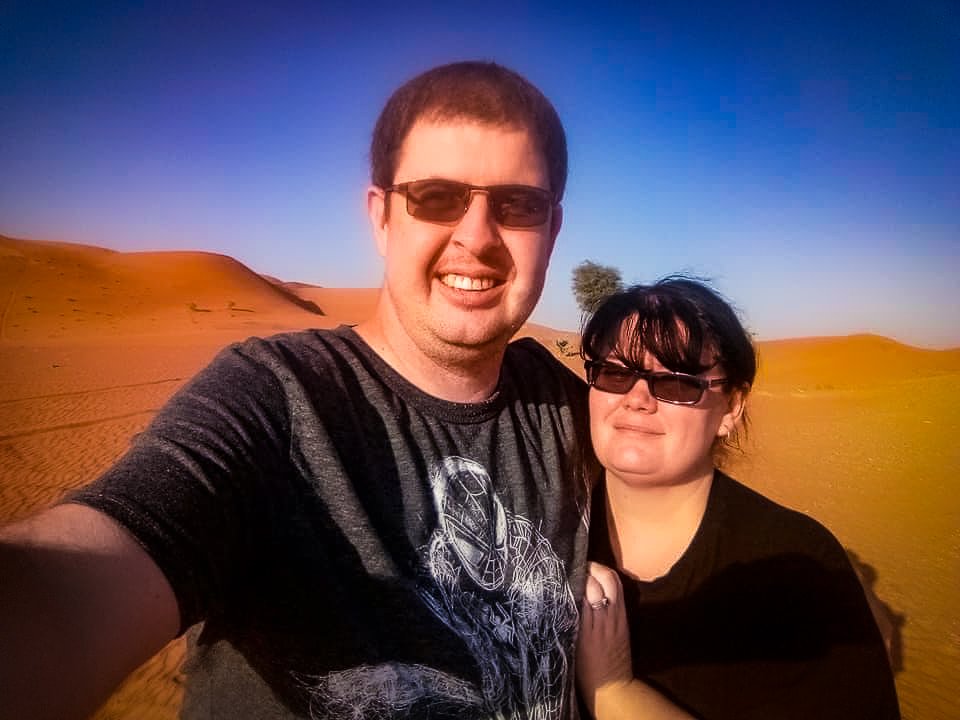 Danie & Elmien Flemming is the lovely couple that will be leading the Student Ministry from September 2021. They arrived in Al Ain in 2019, when they moved from South Africa. They come from a media and youth ministry background. Danie did his theological training at Nazarene Theological College in Vanderbijlpark, South Africa. They have a great passion for young people and developing their gifts and talents for use in ministry. Danie is the newly appointed Student Ministry Coordinator.
Have any questions?
If you have further questions about our Student Ministry experience simply click the button below and get in touch with us!