10th Decemeber, 2021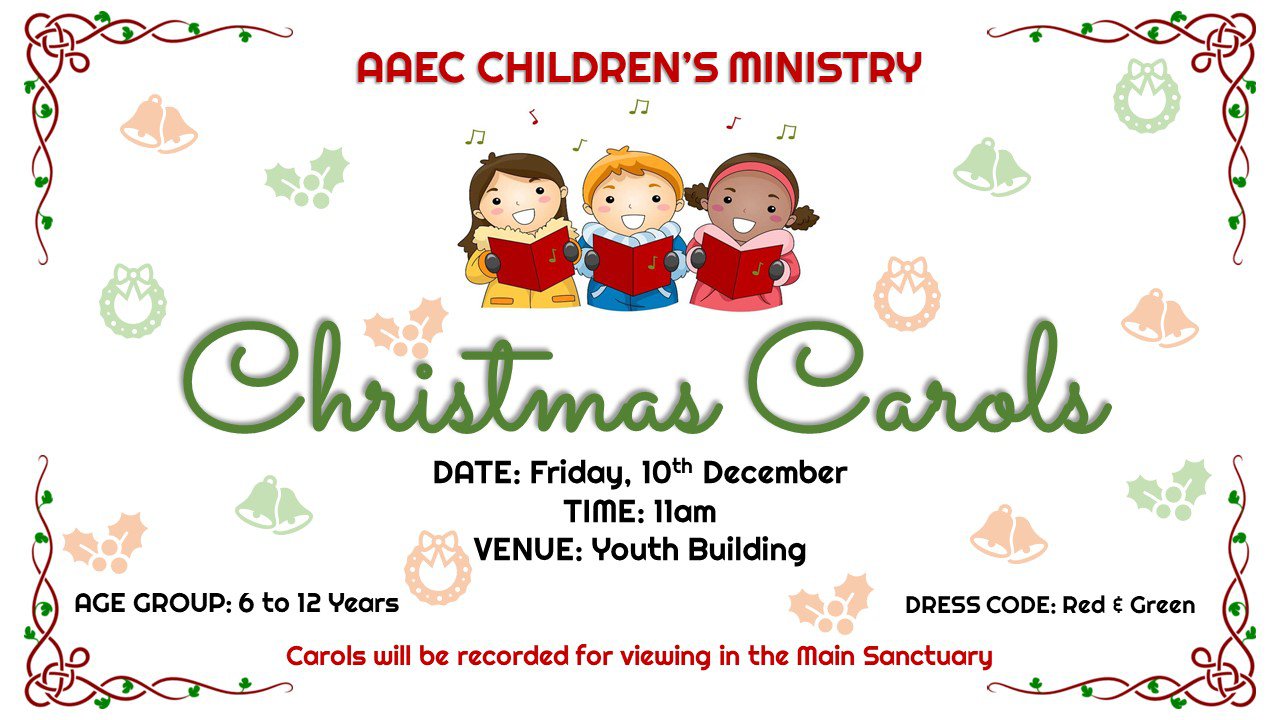 We are excited for our Christmas Carols this Friday (10th December)! This will happen during the 11am service at the Youth Building. The carols will be recorded and made available for viewing in the main sanctuary. The dress code is red/green.
There will be no 9am Friday School on Friday (10th December).

This question goes out to all the children! We would love to know what Christmas is all about in their own words. Please send a video recording of your child/children responding to this question to [email protected] or the Children's Ministry whatsapp number (0556270818). Their responses will be featured in a video segment which will be available online on 17th December. Please send in your video by Tuesday, 14th December.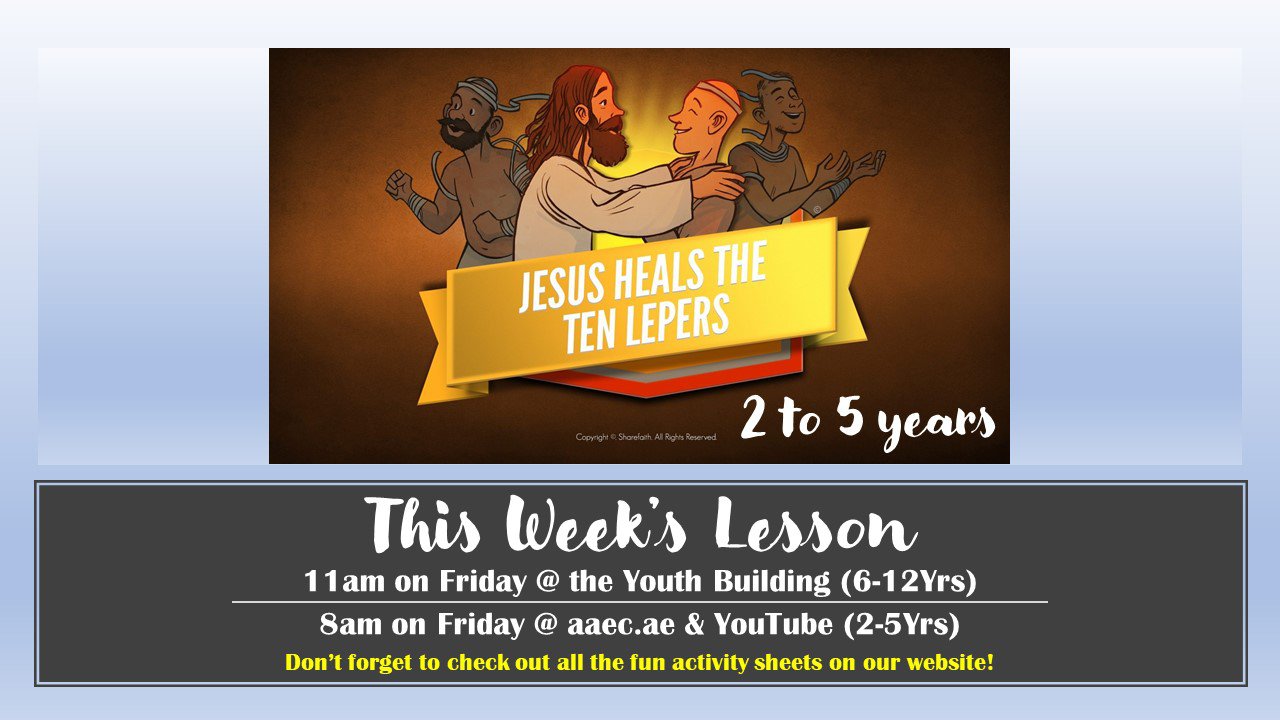 FRIDAY SCHOOL TIMINGS
We are open for two services on Fridays (for 6 to 12 Years):
09:00AM TO 10:15AM
11:00AM TO 12:15PM
Lessons for 2 to 5 years are available online at aaec.ae under the Children's Ministry tab, and also on YouTube.
CALL FOR CHILDREN'S MINISTRY VOLUNTEERS
If you are passionate about God and children, this is for you. As we gradually reopen in-person Friday
School, there is an urgent need for volunteer teachers, assistants, check-in persons, etc. Send us an email
at [email protected] to let us know of your interest in volunteering in the Children's Ministry.
REGISTER YOUR CHILD
If you haven't already, kindly register your child/children on AAEC Children's Ministry database using this
link: https://forms.gle/6EEdMpuSjfDZ1yns5